We partner with our clients
and offer innovative approaches to improving service, quality and costs. We pride ourselves in excellent customer service and building personal relations with our customers.
Known for quality workmanship,
timely project completion, and reliability, our goal is providing budget conscious solutions for Bay Area companies.
Our goal is reducing energy
consumption and operational costs through intelligent heating, ventilation and air conditioning solutions. for our customers.
Professionally staffed
by a group of union trained technicians. Many of them have more than 20 years experience in the HVAC industry.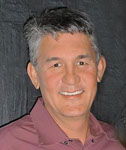 Mark Hargadon, Founder, has over 28 years experience
as a Journeyman technician in the Plumbers Union. MJM's stellar professional reputation continues to grow through client references from prominent Bar Area companies.
• Plumbers, Steamfitters & Refrigeration Fitters — Locals 393, 467, 38, 342 and 343
• Member of MCAA
Affiliations & Memberships